Resources
Company possesses all resources necessary for execution of a complete cycle of research works with appliance of different methods.   Researches are conducted on a permanent basis covering both urban and  rural settlements.
Interviewers' network
Regional supervisors work on a permanent basis in 18 largest cities of Kazakhstan. They arrange and control field works both in urban and rural settlements and are able to execute projects of any degree of complexity to a good quality.  Over 300 interviewers are involved in researches throughout Kazakhstan.    
Staff of independent controllers, code clerks, stenographers, data input clerks (more than 30 persons) is involved in processing of collected results.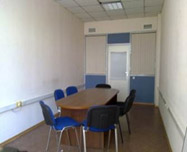 Focus-group facility
The focus-group facility gives a possibility for hidden observation of a discussion. Video recording of a focus-group is provided electronically on CD.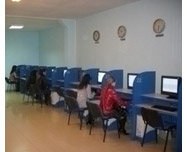 Hall-tests facilities
Hall-tests locations are chosen on a case-by-case basis depending on customers' demands. They may differ taking into consideration the following:
urban districts
availability of computers and access to internet  
availability of special equipment (fridges, monitors for creation of a virtual shelf etc.)
other requirements
Regular cooperation with internet-cafe of JSC «Kazakhtelecom».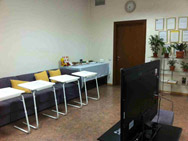 Equipment
Audio system and video facilities are used for recording of research findings (digital video cameras, voice recorders)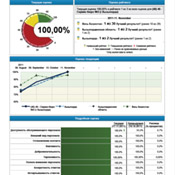 Software
The Company has a possibility to collect and process results of quantitative research using different programs.  Programs for carrying out special-purpose interviews:  CATI, CAPI, CAWI (Questionpro), Mystery Shopping (Prophet)
Data input programs: NIPO, Data Entry, Set Data
Data processing programs: SPSS, Pulsar